News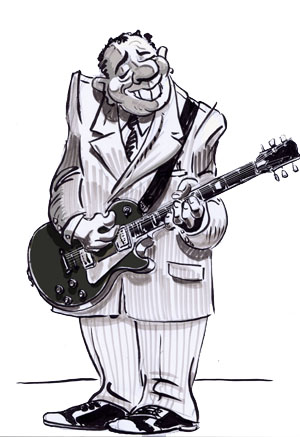 Cette page rassemble les informations sur le Blues recueillies sur Internet ou transmises à BLUES Magazine. Elles sont affichées par ordre chronologiques de parution. Les archives rassemblent les principales informations recueillies.
Les dates de manifestation font l'objet d'une page spécifique accessible en utilisant le lien du menu situé dans la colonne droite. 

Réservé jusqu'ici aux personnes connaissant la langue de Shakespeare, le livre d'Alan Lomax The Land Where the Blues Began, une des bibles de tout amateur de blues, existe maintenant en français depuis le 15 octobre 2012.

James Sugar Boy, auteur du standard de la Nouvelle Orléans, Jock A Mo, est décédé. James Crawford a écrit Chock a Mo en 1953 pour le carnaval de la Nouvelle Orléans. Il est édité en 1954 chez Checker Records, filiale de Chess, sous le nom de Jock A Mo, Leonard Chess n'ayant pas bien compris le titre. Ce morceau, connu de tous, est facilement reconnaissable à son écoute, a été popularisé sous le nom de Iko Iko par The Dixie Cups en 1965, puis par Dr John, the Greatfull Dead, Zachary Richard, les Neville Brothers, the Bell Stars, etc.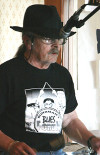 Billy Allardyce était un percussionniste écossais, inconnu en France, mais très actif dans le monde associatif dévoué au Rock et au Blues dans son pays. Il était notamment à l'origine du Blindman Blues Forum, un forum de discussion rassemblant des amateurs de blues du monde entier sur le net, source d'informations pour la rédaction des brèves de BLUES Mag. Billy Allardyce est décédé le 21 août 2012 à l'âge de 68 ans.

La célèbre marque de guitares a accepté de payer une amende de 300.000 $ pour avoir apparemment importé illégalement aux USA de l'ébène de Madagascar et d'Inde destiné à la fabrication de certains de ses modèles de 6 cordes. Grâce à l'accord conclu avec le ministère de la justice américaine, la firme ne sera pas poursuivie, mais devra aussi verser 50.000$ à la National Fish and Wildlife Foundation, une association œuvrant dans la protection de l'environnement et des bois précieux.